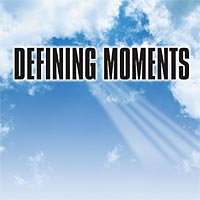 Humbled & grateful for the opportunity to share this post with you today.
Our friends at the Willow Creek Community Church (based in Chicago, IL) have graciously permitted us to share this amazing content with our readers!
This recording is an episode of Defining Moments, a monthly leadership tool created by Willow Creek Association for church leaders. This episode also is 100% applicable to business & organizational leaders as well. Jean Blount, Bill's assistant of 16 years, and John Maxwell and his assistant Linda Eggers, join Bill Hybels and host Nancy Beach to explore the ministry of assistants. John Maxwell is a world-renown author & speaker, the founder of INJOY Stewardship Services and Equip and Linda has been his assistant for over 20 years.
[  Click link below ... to listen to this Podcast  ]
If you'd like more information on the Defining Moments content … please click here.
Thanks again to the WCA for the offer to share this great content with our audience. Thanks for being a great organization that has so positively impacted other organizations for many, many years. Grateful for our partnership with you!